Consulta esta información si tu dispositivo no responde, se congela o no se enciende o apaga.

Notas:
Este dispositivo tiene una batería no extraíble. This process can be used to simulate a 'battery pull' when the device is unresponsive, frozen or doesn't power on.
En la mayoría de los casos, un restablecimiento parcial no afectará los datos del dispositivo, a menos que el nivel de la batería esté bajo.
If your 5G moto mod is powered on and responsive, refer to restablecimiento parcial.
The moto 5G mod is only compatible with the moto z3.
For more info on the moto 5G mod refer to these Preguntas.
Press and hold the Power button for approximately 10 seconds or until the device power cycles.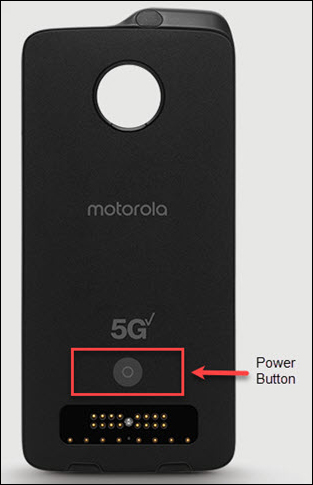 Tema relacionado:

Desbloquear tu dispositivo