Notas:
The moto 5G mod is only compatible with the moto z3.
The 5G indicator only displays while in an active 5G data session.
The 5G UWB (Ultra Wideband) indicator may not display if using 'Battery saver' mode, límites de data or when datos está desactivado.
For more info on the moto 5G mod refer to these Preguntas.
From the status bar, view the network indicator and signal bars

(esquina superior derecha).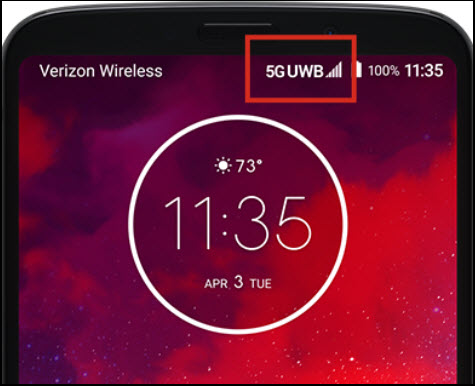 The Network Indicator status may change depending on coverage.
4G LTE: Verizon Wireless / Any carrier
5G: mod attached on 5G / Any carrier
5G UWB: mod attached on 5G UWB / Verizon Wireless only
Temas relacionados: