External
Pantalla del dispositivo
Internal
External
From the bottom edge of the device, view the following information on the bar code label.


Additionally, the SKU (Stock Keeping Unit) can also be verified on the bar code label. A magnifying tool may be needed to the view the info.
SKU
Número de serie
MAC ID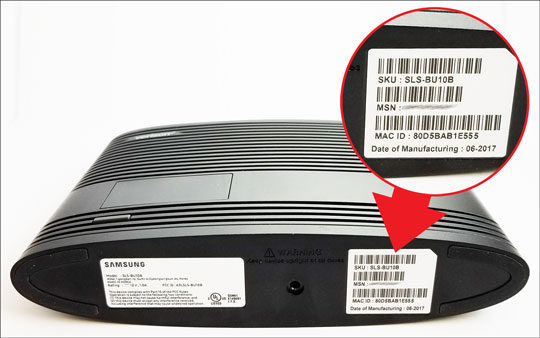 Pantalla del dispositivo
Reference the device display to determine the MAC ID.


Press the Menu button located below the display until the MAC is visible.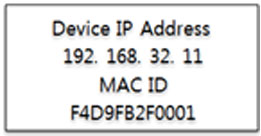 Internal
Access the Network Extender Admin then if needed click Home (on the left).
Si necesitas asistencia, consulta Access Network Extender Admin.
From System Information, view the MAC Address.