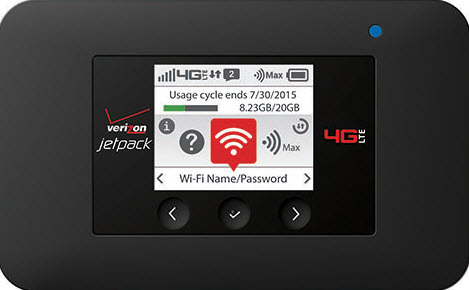 This is the Jetpack display with all of the indicators visible. You do not see all the indicators on at the same time.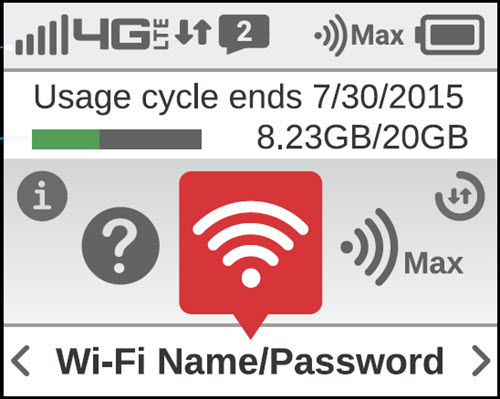 El Jetpack está apagado, no recibe alimentación o la pantalla se encuentra en configuración de ahorro de energía.
More bars indicate more signal strength.

If this icon displays, data is being transferred between your Jetpack and connected devices.

If this icon displays, it shows the number of devices connected to your Jetpack.

If this icon displays, your Jetpack is connected to a network outside the home network area.

If this icon displays, you have unread Verizon system messages.

Indicador de carga de la batería
This displays remaining battery power.

This displays when the Jetpack is connected to AC power.