Accede a la Portal del dispositivo Delphi Connect.
Tap the Menu icon (located in the upper-left).

Oprime Health.
Ver Health Summary
Borrar Health Summary
Verificar el resumen del estado general del vehículo.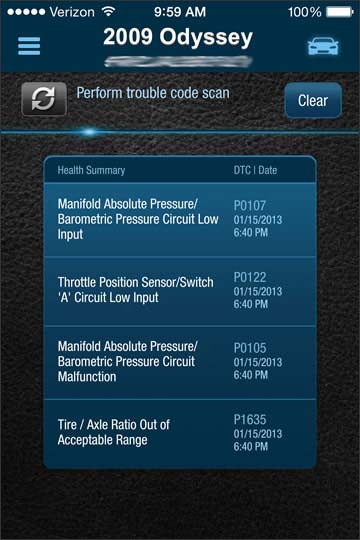 Tap Clear All (located in the upper-right).
Selecciona una opción:

Clear Display
Clear Vehicle

Para continuar, lee la nota de advertencia y luego oprime Continue.